BarterWATER MIssion Launched at UN 2023 Water Conference
/** * @var $module \Ucraft\Module */ ?>
Avinash Mishra - Senior Advisor (Water & Panchayat) Niti Ayog

Water and Panchayat is very close connection. A self relient Panchayat in terms of water is the way to the prosperous village

Dr. CS Pran - Founder Teesari Sarkar Abhiyan

Paanidaar Panchayat is the way forward to radienat Panchayat. Water can be the tool for the institutional developement of Panchayati Raj system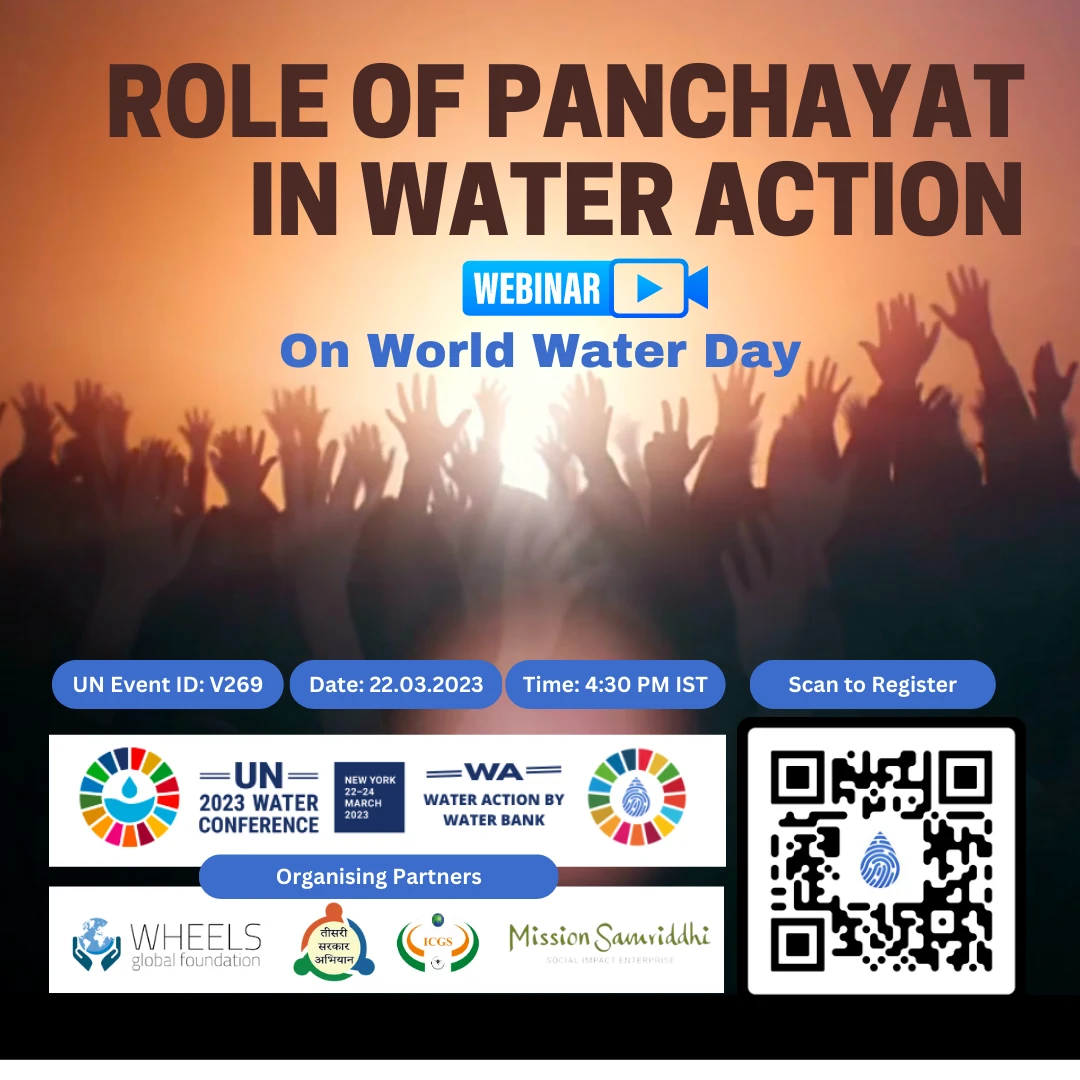 Role of Panchayat in WaterAction
WaterBank received special accreditation in the UN 2023 Water Conference scheduled from 22nd to 24th March 2023 at UN Headquarter in NYC, USA.
WaterBank has been assigned to organise the UN Approved Virtual Side Event with the topic of Role of Local Self Governance (Panchayati Raj System) to boost objectives of the Water Action Agendas
The key agenda of this side event was:
To compile and showcase the ongoing and plausible Water Action through local Governance (Panchayati Raj, in context of India)

Suggest model/approach for other countries to engage, enable and empower local Government in Water Action
Followed by launch of 'Role of Panchayat in WaterAction at UN 2023 Water Conference, An conclave for ideation of Paanidaar Panchayat was held in India, engaging people and organisations working in Institutional developement of Panchayat in India, in the gracious presence of Shri Avinash Mishra Ji - Senior Advisor (Water & Panchayati Raj), Niti Ayog, Govt. of India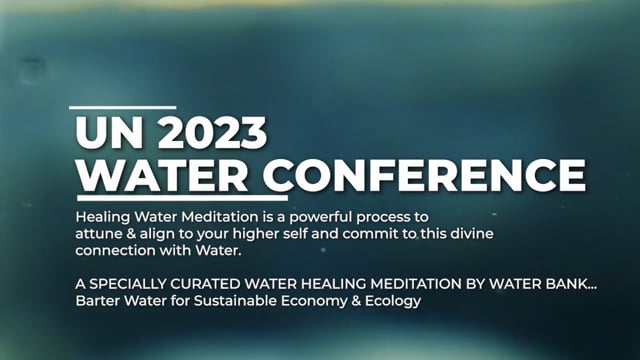 DEVELOPEMENT OF MODEL PAANIDAAR PANCHAYAT
Rural Leadership Developement
Training & Capacity building of Rural Leadership
In November 2023, A workshop was conducted at Rural Leadership Developement at Prayagraj, Uttar Pradesh with a vision to identify, nurture and empower the rural leadership via training & capacity building.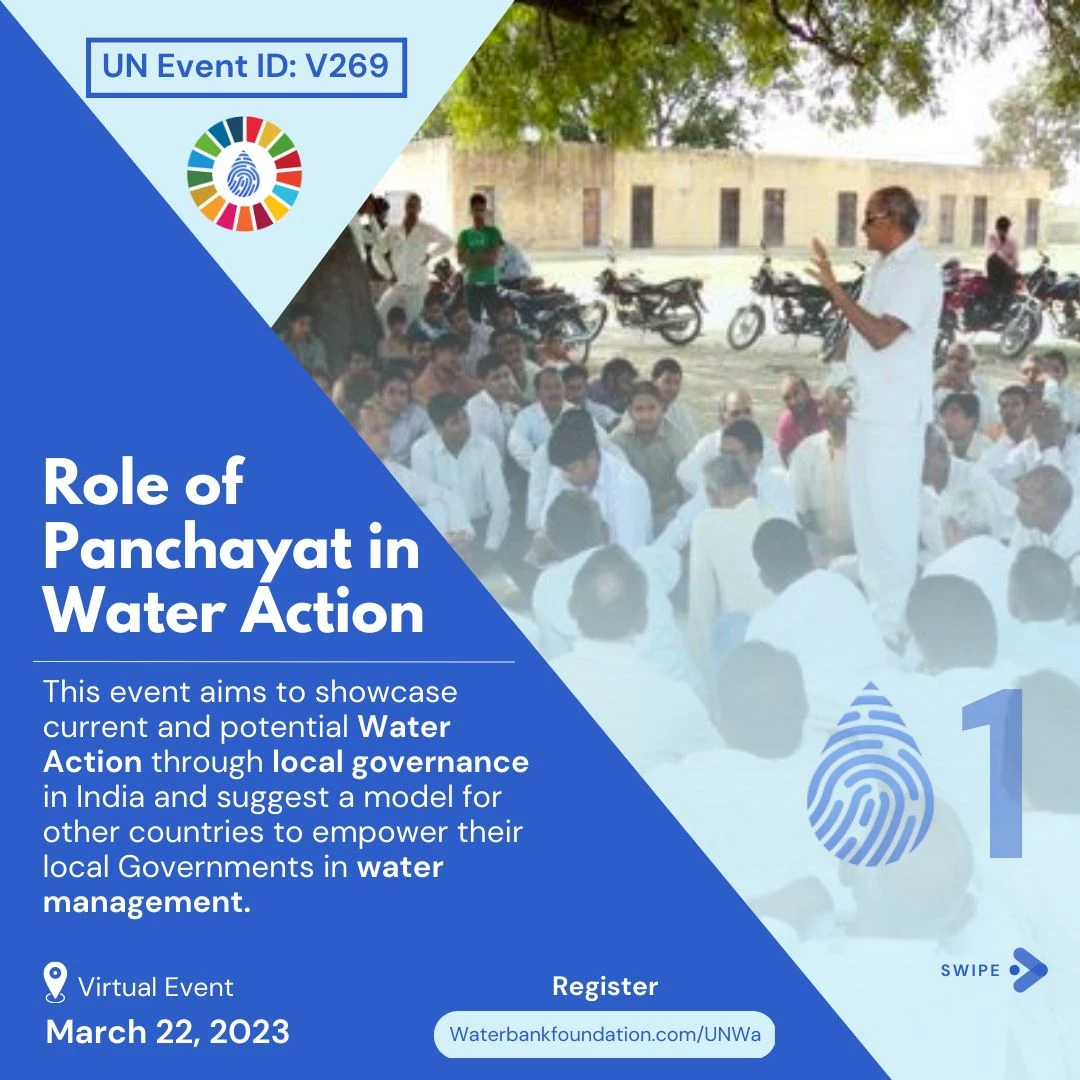 PAANIDAAR PANCHAYAT Book Launch
Under the purview of Panchayati Raj Acts of various states in India, Mapping the 29 Governance subjects of Panchayat and 17 Sustainable Developement Goals, PAANIDAAR PANCHAYAT book is scheduled to be launched on 24-MAR-2024 at Delhi
This book aims to be a guideline for the institutional developement of Panchayats using water as an instrument. And a road map for role of Panchayat in WaterAction
PANCHAYAT LEADERSHIP DEVELOPEMENT
PANCHAYAT VIKASH JAAGRUKTA ABHIYAN
2 day national level workshop was organised by WaterBANK in association with VARDAN Foundation under 'Teesari Sarkar Abhiyan' in Ranchi, Jharkhand for the institutional developement of Panchayats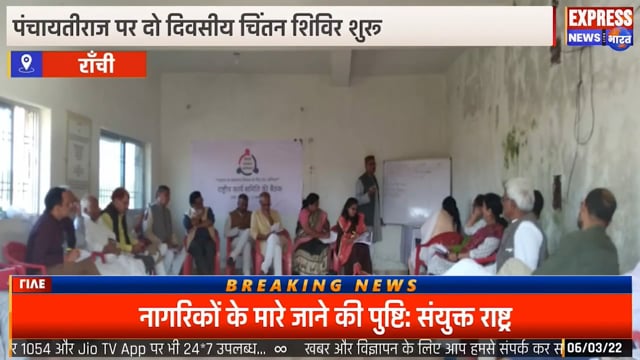 JHARKHAND PANCHAYAT ACTION
In association with India Panchayat Foundation, and Teesari Sarkar Abhiyan, WaterBANK is engaged into Panchayat Mobilisation Movement (Panchayat Jaagrukta Abhiyan). 
During the Jharkhand Panchayat Elections 2022, WaterBANK organised a statewise campaign by:
>Training and Capacity building of local leaders. 

>Creating Awareness Campaigns

>Distribution of Pamphlates and Guildelines

Wall Writting for awareness