BarterWATER MIssion Launched at UN 2023 Water Conference
/** * @var $module \Ucraft\Module */ ?>
Adiguru Dattatreya

When water from one source mingles from water from another source, there is no difference remains in the mixed water. Sinilar to that indifference, Human and Nature just appears to be different

~ Paul G. Bragg, Author of 'The Shocking Truth about Water'

"It is possible that a tear, which fell from the eye of Jesus when he learned his friend Lazarus had died, has been recycled by the warmth of the sun millions of times and may repose in a holy water fountain in some obscure church"

Rashi Bunny

We are not just pulsating electro-magnetic fields, the currency of consciousness flows through us: as Peace, as Light and as Water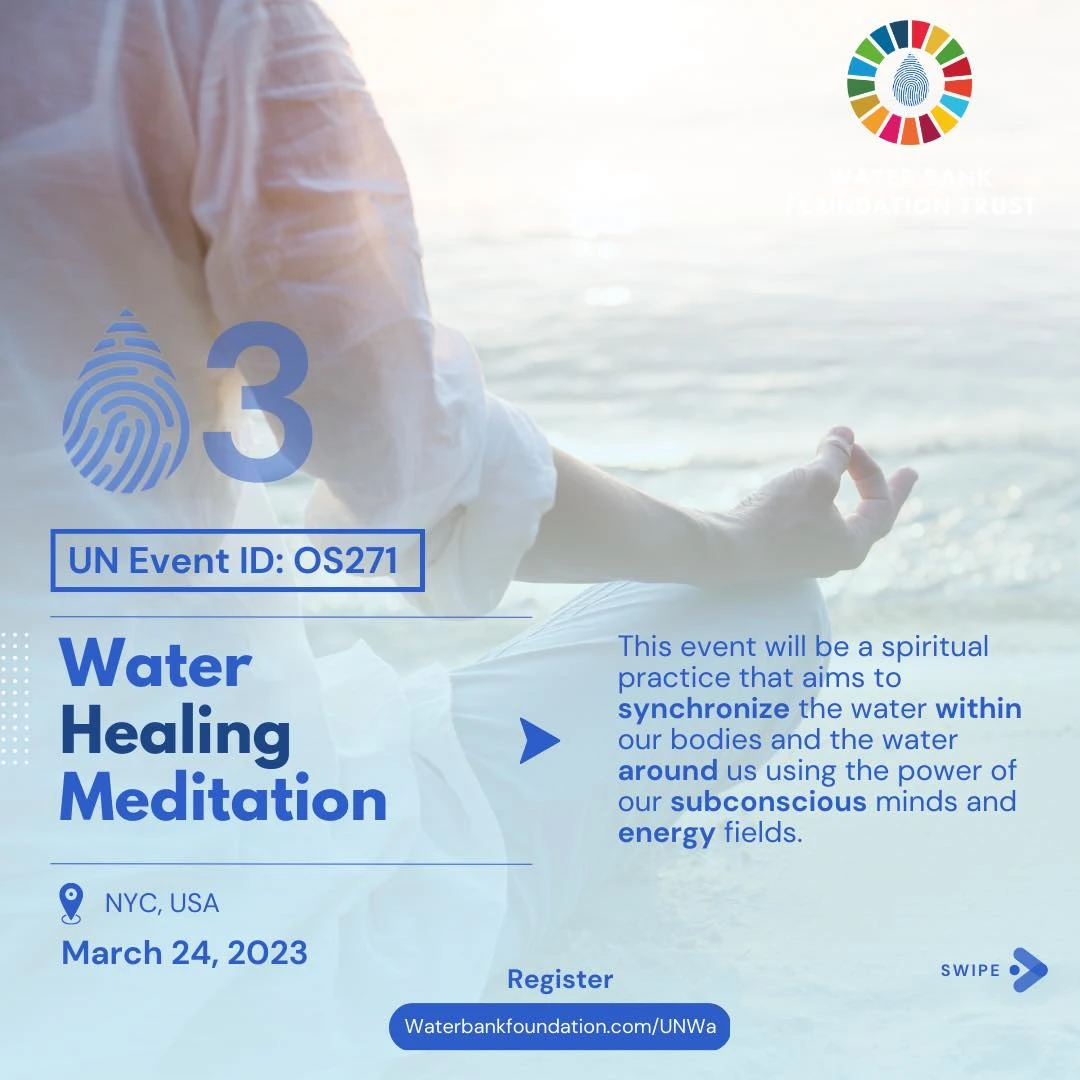 Water is absolutely indestructible.

Majority of water which was formed at the time of formation of Earth, is still here on Earth.
Water is omnipresent.

Water penetrates everywhere. The molecular strength of a drop of Water is almost beyond understanding.

Water molecules travels from one body to another, in plants, animals, human,

We love the water that we consume, and we hate the water which we reject.

With respect to Water, We are all part of one ocean, which is travelling in the forms of vapour, rivers, drains, and also in our blood and tears.

Healing Water Meditation is an spiritual practice, where we synergise the water inside us, and the water outside us, with the power of our subconscious mind, and energy fields.
Online Healing Water Meditation Sessions
Healing Water Meditation is been scheduled online on 24th day of every month. You can join the session by joining our healing water meditating community.